INNOVATION, RESEARCH & DEVELOPMENT
AS WELL AS THE LATEST TECHNOLOGIES ARE AT THE HEART OF OUR APPROACH
Plastrec receives full truck load quantities daily of baled PET bottles. The bales are unloaded and stored indoors.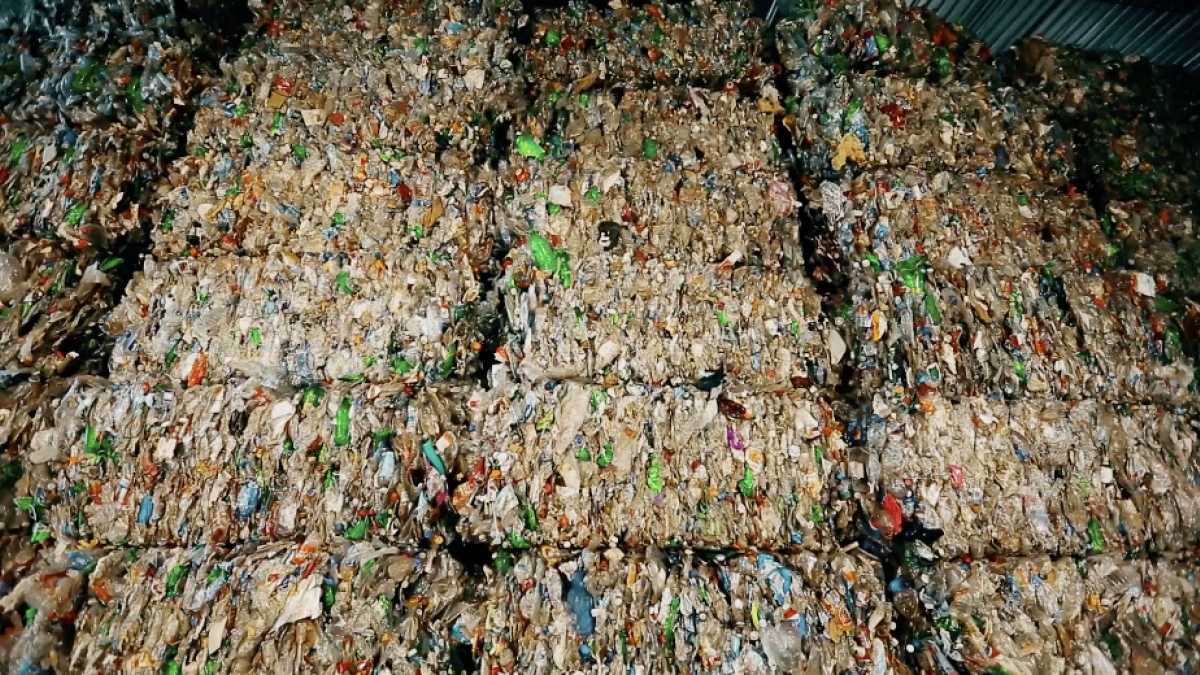 Optical and mechanical sort
The first step is to break up the bales and loosen the bottles. These will be sent to sophisticated optical sort equipment to separate the contaminants from the good containers. Contaminants such as PET-G, PS, HDPE, PP, PLA, glass, metal, but more importantly, PVC will be removed. Color sortation is then conducted using high speed cameras.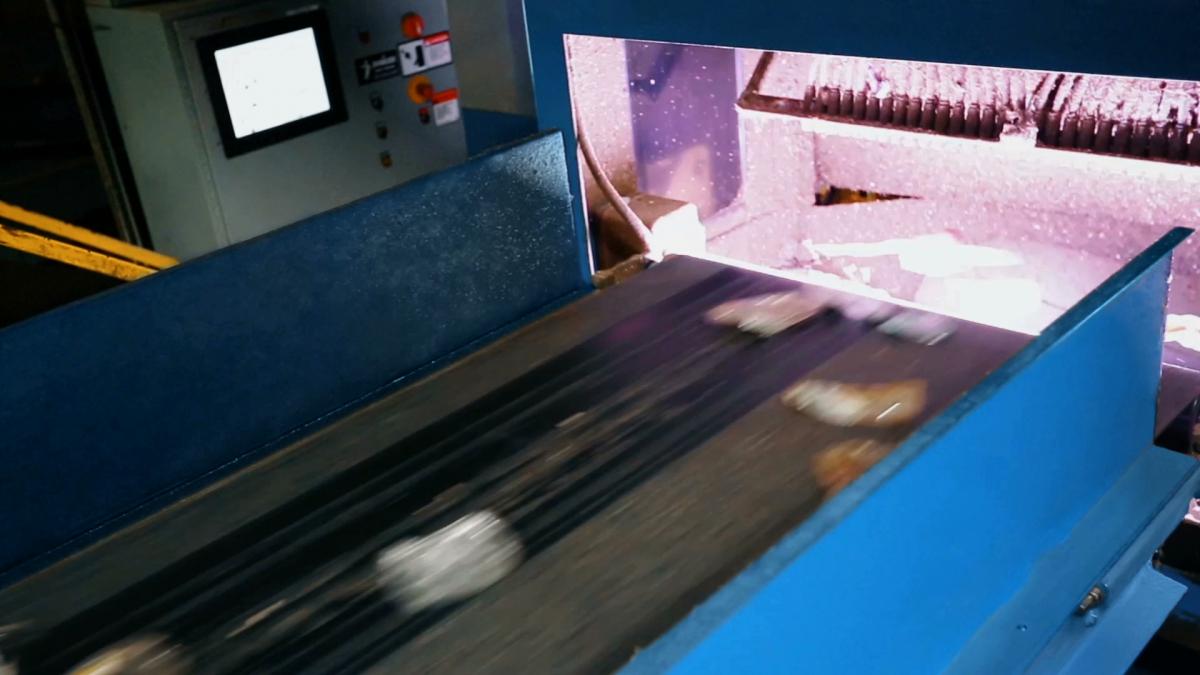 Manual sort and inspection
To ensure the quality of our product, manual sortation and inspections are conducted after the optical step. Our team eliminates to a minimum the contaminants left in our product.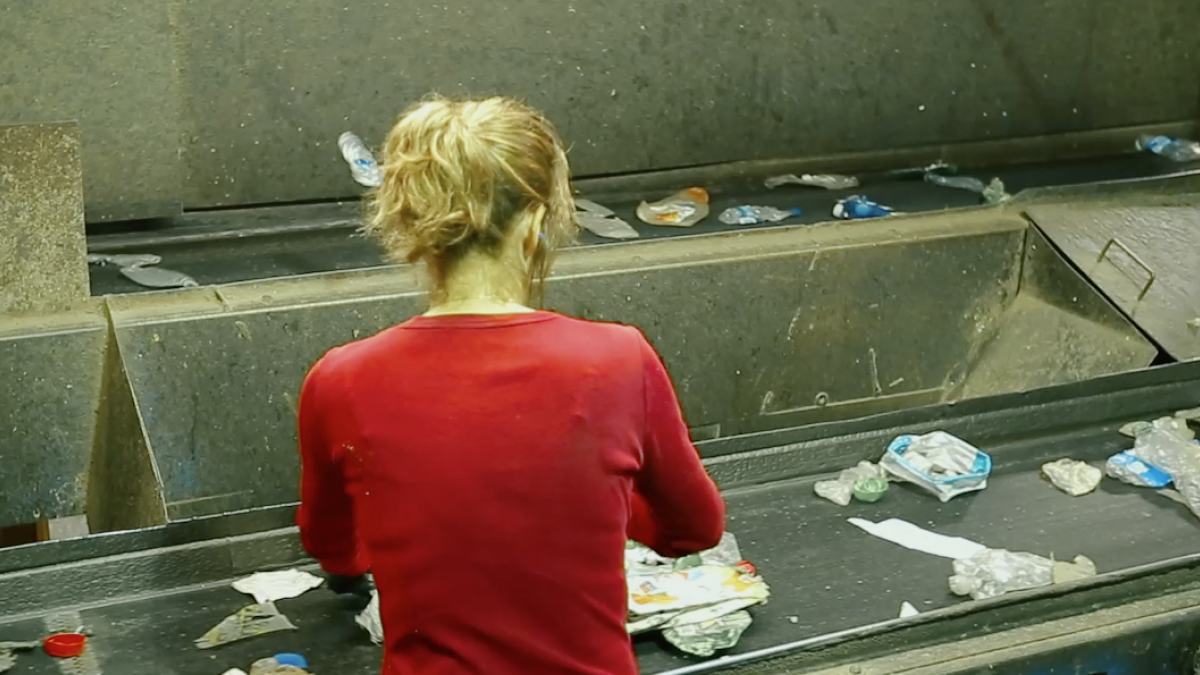 Our material is ground into small flake. We will hold the flake in silos until we are ready to send it to the wash process.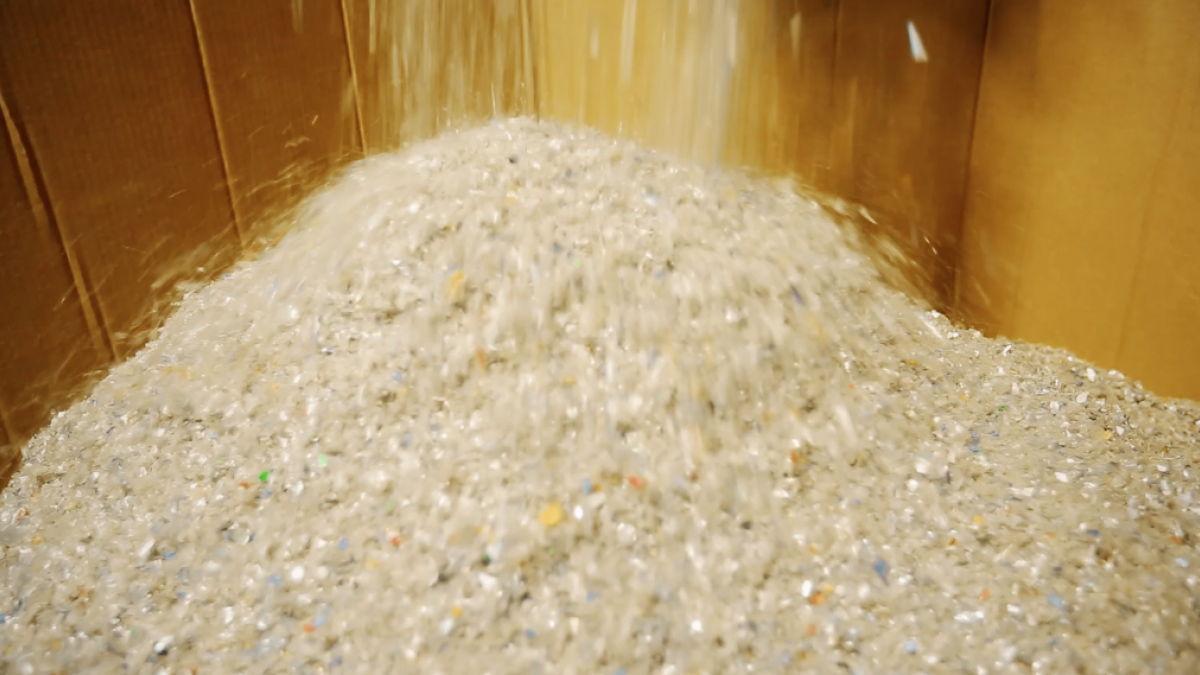 Initially, the caps are separated from the PET by density. The PET is washed with soap and followed by a water-saving treatment system. Rocks and glass are eliminated by centrifugal techniques. The lower density elements such as labels, multi-layers, etc… are also eliminated by centrifugal. The material is then dried. Once metal and aluminum is eliminated from the material, optical sortation of the flake is done by using multiple cameras. The PET will then be packaged. Finally, a sample will be taken from every bag by using an automatic sampler to allow our laboratory to conduct thorough analyses.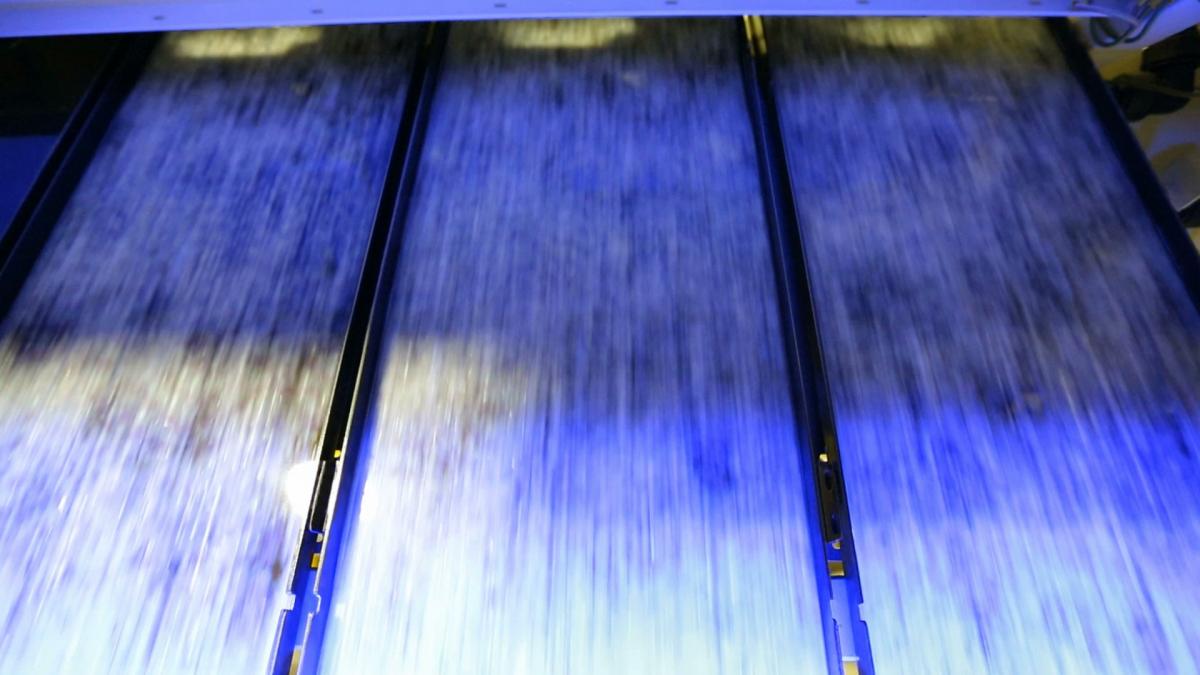 The washed flake is packaged and stored, pending laboratory results.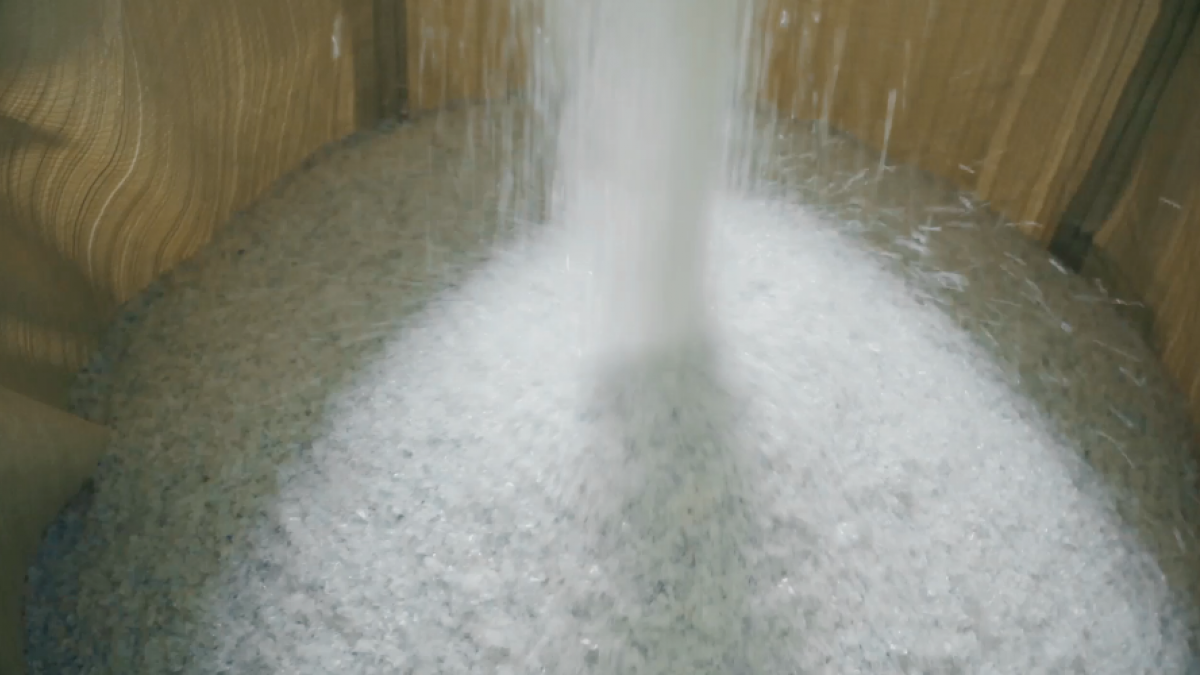 The washed flake goes through blending silos prior to being transferred to the extruders. The extruder's role is to extrude the flake and filter while maintaining a necessary vacuum level to extract the humidity as well as certain volatile contaminants from the material. Once extruded, the material is transferred to a decontamination unit.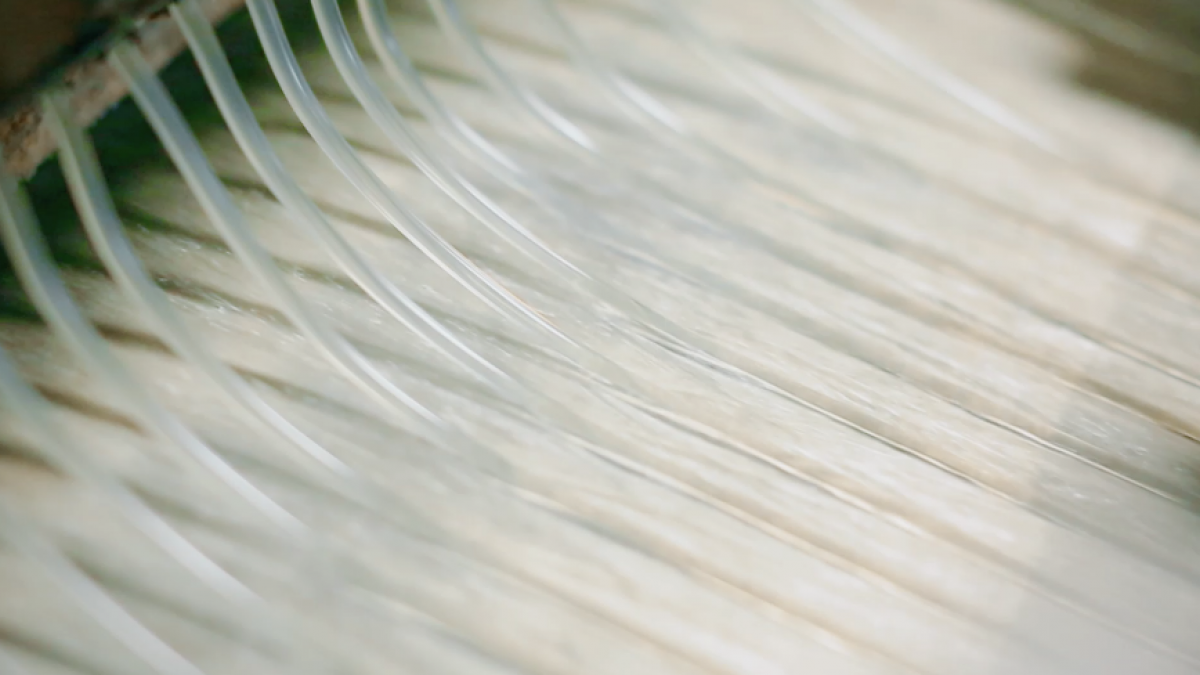 Solid stating Polycondensation : SSP
The primary function of the SSP process is to allow an extremely delicate treatment of the polymer. This process does not generate any dust. Furthermore, it ensures a consistent quality of the product. This process also provides a wide range of production options and flexibilities as well as in depth superior cleaning of the polymer.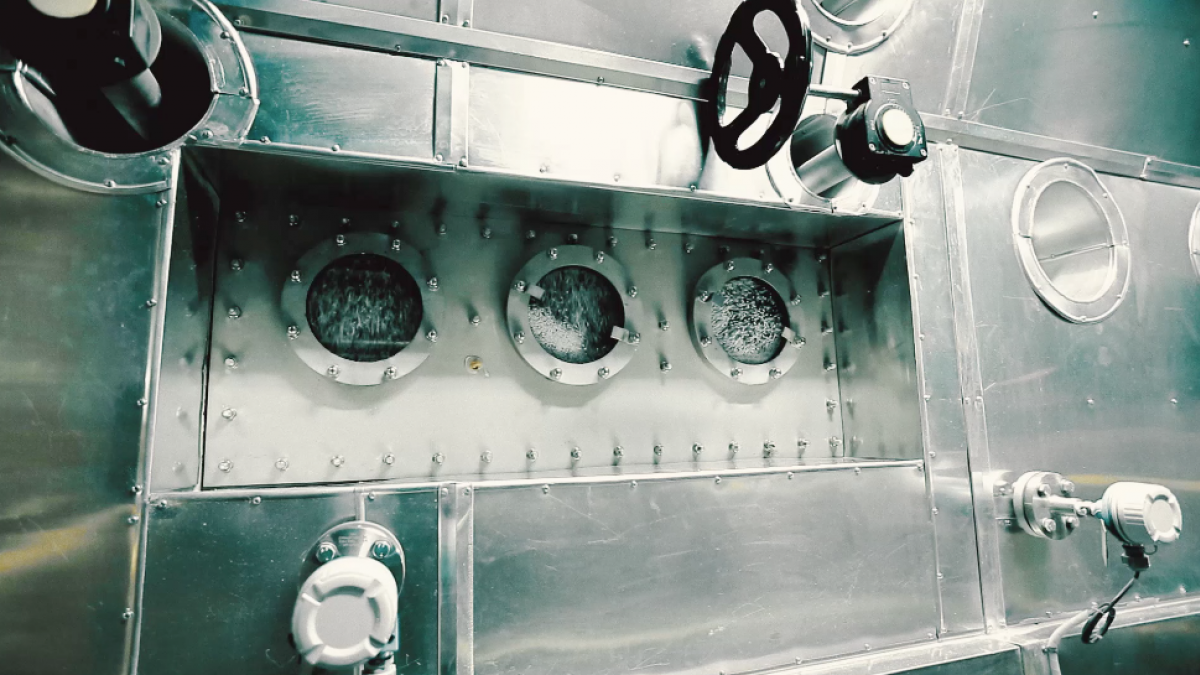 The decontaminated pellets are then bagged. A sample is taken for laboratory analyses.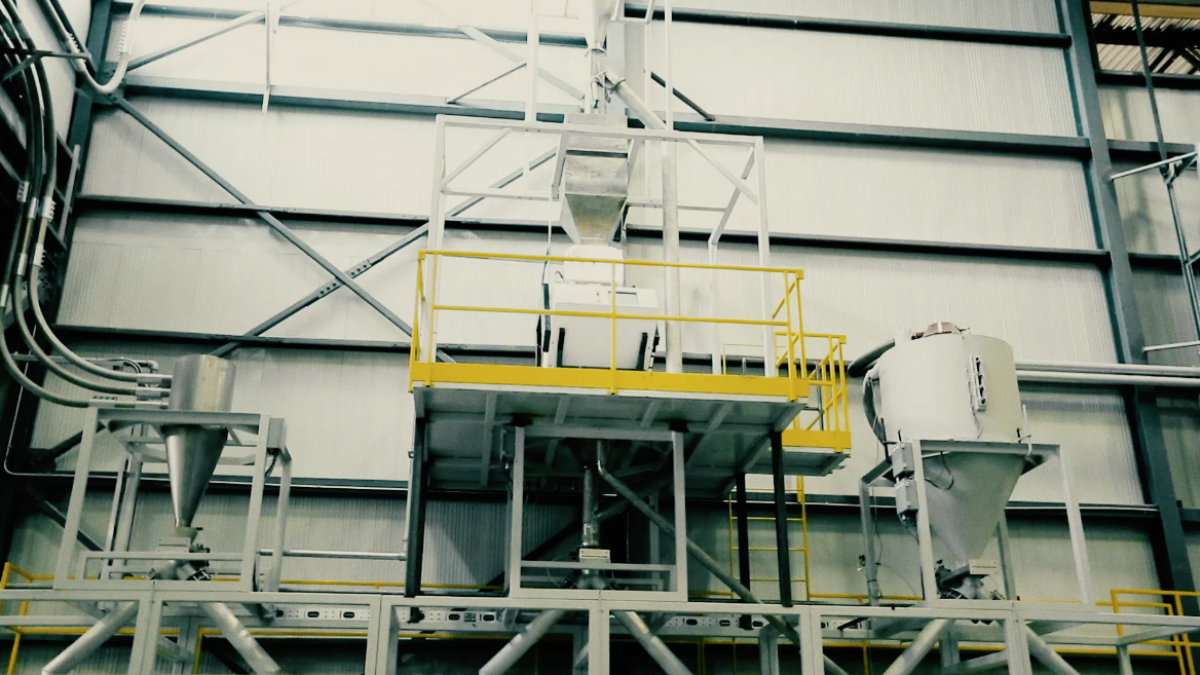 The final product is thoroughly tested in our laboratory for IV, AA, color, etc…, to name only a few, before it can get released for sale.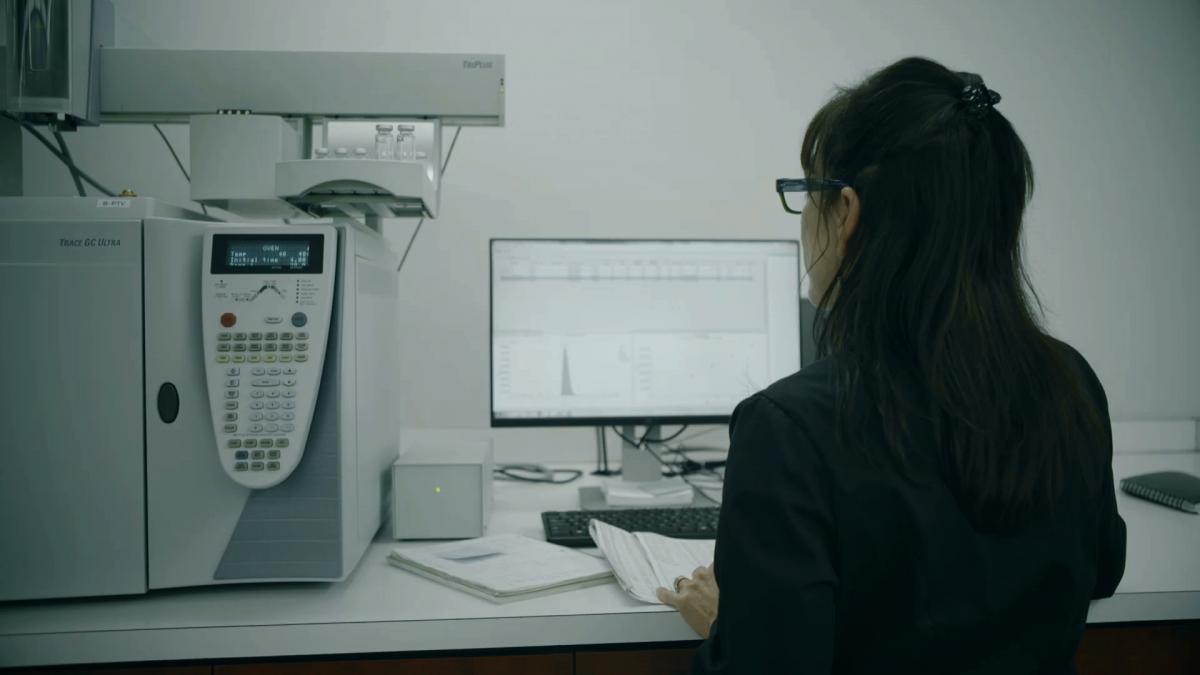 Once approved by Quality Control, the bags are loaded into trucks and delivered to our customers. The recycled PET is then ready to begin its new journey!